Main content starts here, tab to start navigating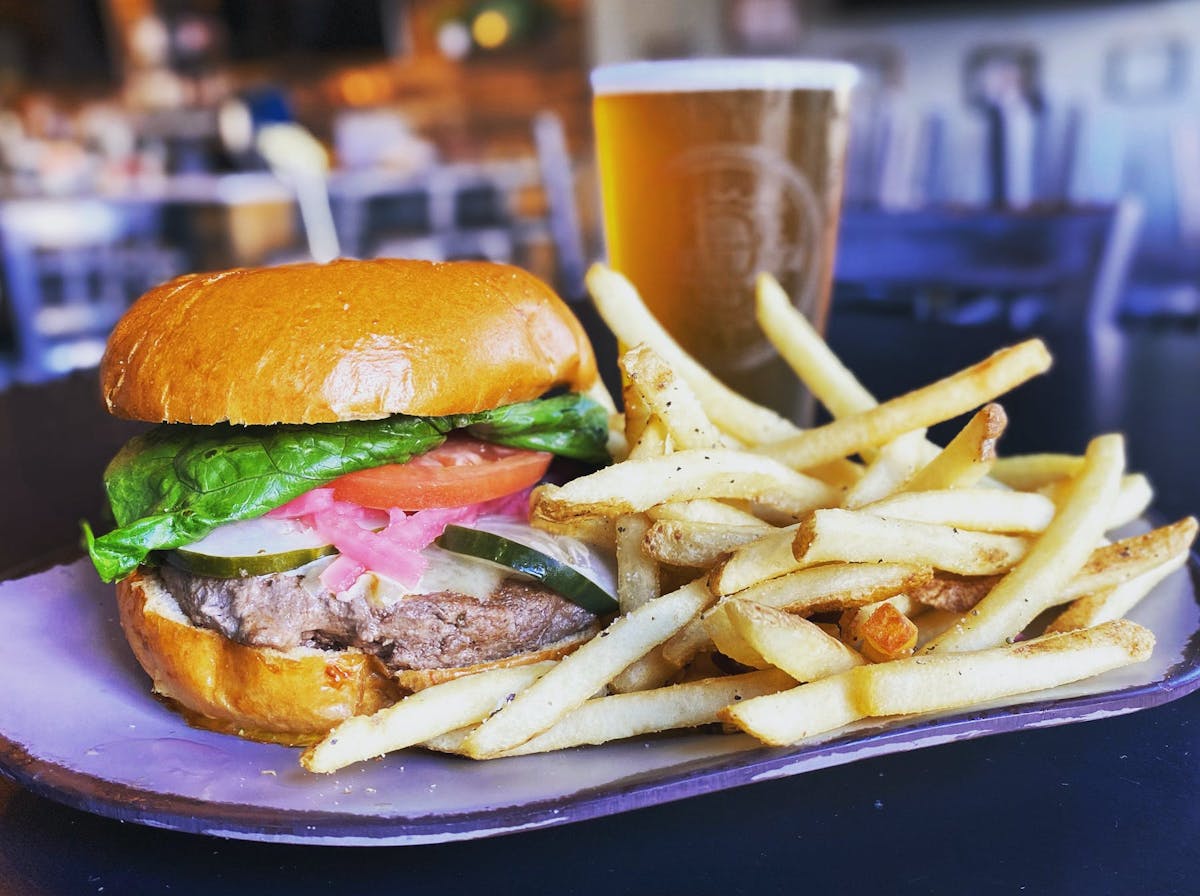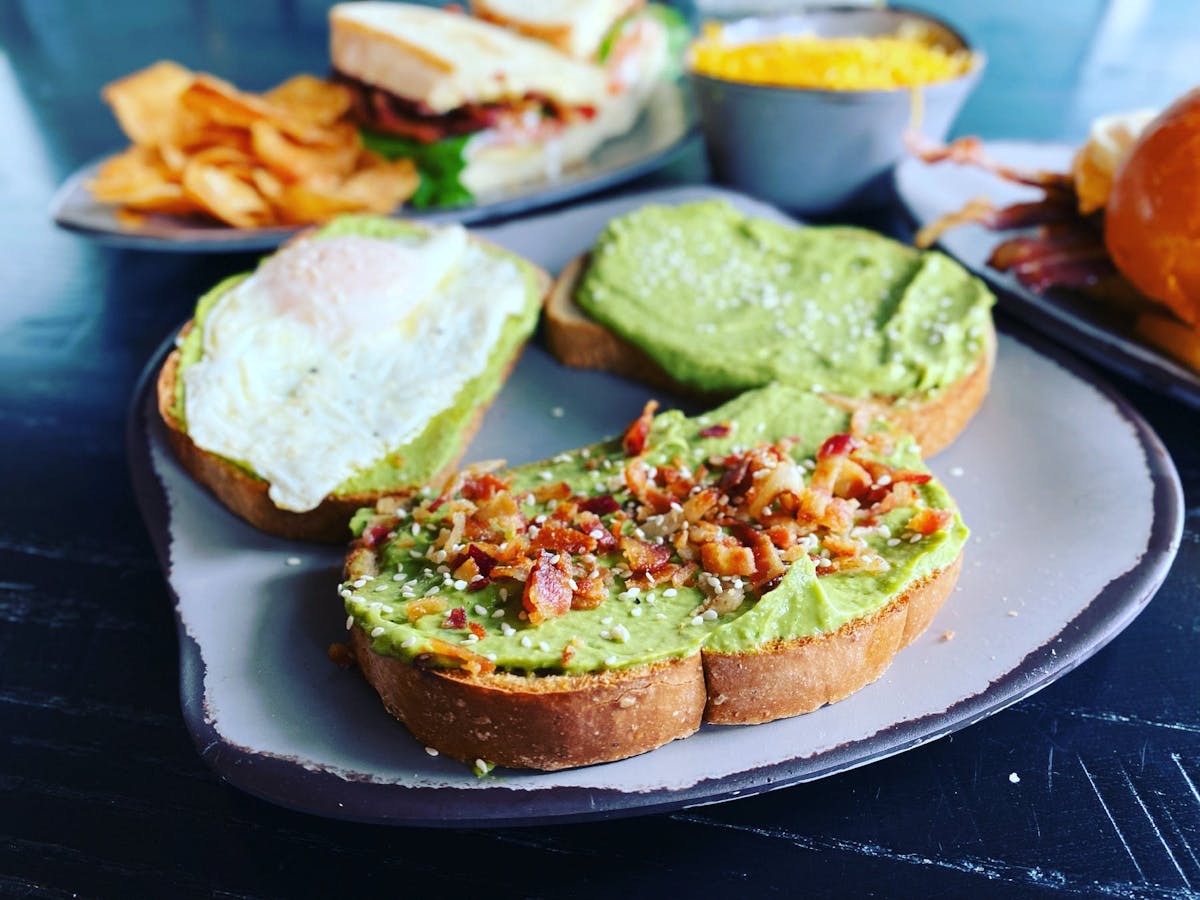 House Craft Cocktails
Blood Orange Margarita

Fresh-squeezed lemon and lime • house-made simple syrup • Red Pump Spirits blood orange liqueur • Hidden Still tequila

$11

Smokey Old Fashioned

Liberty Pole peated bourbon • fresh orange slice • Amarena cherry • Kingfly Spirits orange bitters. Smoked and then strained over a large ice cube

$13

Jalapeño Mule

Jalapeño-infused Kingfly Spirits vodka • fresh-squeezed lime juice • ginger beer

$12

Lavender Lemon Martini

Penn Square Lavender Vodka • fresh-squeezed lemon • house-made simple syrup • lemon twist • shaken and served up in a martini glass

$11

Pain Killer

Maggie's Farm pineapple rum • pineapple juice • coconut • fresh-squeezed orange juice

$11

Seasonal Sangria

Ask for availability and pricing
N/A Beverages
Coke, Diet Coke, Ginger Ale, Sprite, Mr. Pibb, Root Beer, Lemonade Freshly-brewed coffee & teax
White Wine
NV Serendipity Riesling

Copper Fox Winery, St. Marys PA, sweet -

Glass $8

Bottle $28

Perfect Rosé

Mazza Winery, semi-dry -

Glass $8

Bottle $28

Pittsburgh White Blend

Pittsburgh Winery, CA sourced, semi-dry -

Glass $8

Bottle $28

Pinot Grigio

Mazza Winery, dry -

Glass $8

Bottle $30

Chardonnay

Mazza Winery -

Glass $9

Bottle $32

Perfect Bubbly

Mazza Winery, dry sparkling -

Glass $8

Bottle $30
Red Wine
Slackn Jack Red Blend

Copper Fox Winery, St. Marys PA, sweet -

Glass $8

Bottle $28

2017 Mazza Merlot

Mazza Winery, dry -

Glass $10

Bottle $36

Cabernet

Pittsburgh Winery, dry -

Glass $10

Bottle $36

Saudade Red Blend

Mazza Winery, dry -

Glass $10

Bottle $36
Shareables
Dented Kegs

Six oversized cheddar bacon chive tots with sour cream or chili lime drizzle

$10

Cheese Curds

Breaded and fried cheese curds • marinara or ranch dipping sauce

$10

Pickle Chips

Breaded pickles • ranch or chipotle dipping sauce

$10

Giant Soft Pretzel

Homemade beer cheese • spicy beer mustard

$13

Buffalo Chips & Dip

Crunchy wonton chips • house chips • house-made buffalo dip • green onions • ranch or bleu cheese • baked & served in a cast iron skillet

$12

Pepperoni Cheese Sticks [4]

White American cooper cheese • pepperoni • crispy spring roll wrappers • marinara, ranch or chipotle dipping sauce

$10

Pulled Pork Nachos

Crunchy wontons • beer cheese • cheddar cheese • house-smoked pulled pork • pickled jalapeños • diced red onion • tomatoes • spicy BBQ

$15

Smoked Wings

Per pound / Available until sold out Garlic buffalo • traditional buffalo • hot buffalo • garlic parmesan • spicy BBQ • Korean BBQ • dry rub (cajun & ranch seasoning)

Market Price

Cinna-minis

Mini-pretzel bites covered in sugar & cinnamon blend • vanilla cinnamon icing

$8
Flatbreads
Cheese & Pepperoni

Marinara • mozzarella • pepperoni

$13

Chicken Bacon Ranch

Smoked chicken • crispy bacon • ranch • mozzarella • red & green onions

$14

Gyro

Gyro meat • mozzarella • fresh tzatziki sauce • lettuce • tomato • red onion • feta cheese

$14
Handhelds
> Served with fries or house chips. Substitute any Add On for an upcharge

> Substitute an Impossible burger patty for any of our burgers

The DK Burger

Chuck brisket short rib patty • smoked white cheddar • house-pickled cucumbers & red onion • lettuce • tomato • toasted brioche bun

$14

Chopped Cheese Burger

Chopped up chuck brisket short rib patty with pickled jalapeños, grilled onion, American cheese, and burger sauce (ketchup, mayo, mustard) • toasted hoagie roll

$14

Buffalo Bleu Burger

Chuck brisket short rib patty • bacon • traditional buffalo sauce • creamy bleu cheese dressing • toasted brioche bun

$14

Weekend Burger Special

Available Thursday - Sunday unless sold out • $10 on Thursday • $14 Friday-Sunday

Smoked Chipotle Chicken Sandwich

Smoked chicken thighs • lettuce • tomato • chipotle sauce • toasted bread

$14

Smoked Pork Sandwich

House-smoked pulled pork • tart slaw • sweet & spicy pickles • toasted brioche bun

$14

Nashville Hot Chicken

Smoked chicken thighs • sweet & spicy pickles • toasted brioche bun • side of ranch or chipotle sauce

$14

Tenderloin Sub

Hand-sliced tenderloin • mayo • grilled peppers & onions • provolone • hoagie roll

$17
Tacos
> Three tacos in soft shell tortillas
Hatch Chili Chicken

Marinated chicken slow cooked in mild hatch green chilis, tomatoes, and chili lime • cotija cheese • adobo crema • lime

$13

Blackened Shrimp

Blackened shrimp • pico de gallo • cotija cheese • cilantro • lime

$14

Pork

Chipotle smoked pork • white onions • fresh jalapeños • adobo crema • cilantro • lime

$13
Healthier
Low-Carb bun

$2

Gluten-Free Bun

$2

Gluten-Free Penne Pasta

$2

Chicken Bacon Guac Wrap

Marinated chicken • bacon • house-made guac • lettuce • pico de gallo • served with one Add On

$14

Dented Greens

Romaine • cucumbers • red onions • tomatoes • banana peppers  • gorgonzola crumbles • tossed in Italian dressing

$11

gluten free

Caesar

Romaine • house-made croutons • parmesan • tossed in Caesar dressing

$10

Salad Toppers

Smoked chicken $5

Chicken tenders $5

Gyro meat $6

Shrimp $7

Hand-sliced tenderloin $8

House-made dressings

Balsamic vinaigrette • Italian vinaigrette • ranch • bleu cheese • Caesar

$0.75
Plates
Buffalo Mac

Swiss, gouda & muenster cheese sauce • traditional buffalo sauce • fried chicken • cavatappi noodles • topped with parmesan

$16

BBQ Pork Mac

Swiss, gouda & muenster cheese sauce • spicy BBQ • smoked pork • cavatappi noodles • topped with parmesan

$16

Smoked Brisket

Sliced USDA Prime Brisket smoked for 14 hours • creamy mac-n-cheese • balsamic Brussels sprouts • creamy horseradish sauce

$22
Add Ons
Fries

$4

Beer cheese, bacon, green onions + $2.50

House Chips

$4

Beer cheese, bacon, green onions + $2.50

Sweet Potato Tots

$5

Mac-N-Cheese

$6

Caesar Side Salad

$5

Side salad

$5

gluten free

French Onion Soup

$6

Balsamic Brussels Sprouts

$5

gluten free
Kids
All meals are $7 and are served with one Add On
Hamburger • Grilled Cheese • Chicken Tenders
Slide 1 of 3
Slide 2 of 3
Slide 3 of 3
Happy Hour
Monday-Friday 4p-6p
$2 off all DK beer & cider, house cocktails and wine. $2 off any Shareable • 4pm - 6pm, Monday-Friday
Fish Frydays
The last Friday of each month we offer Fish & Chips and a Fish Sandwich (cod); each comes with fries or house chips, homemade coleslaw and tartar sauce. Substitute fries/chips for any Add-On for an up-charge.
Weekend Burger Special
A new burger every Thursday. Available through the weekend unless it sells out. Check back mid week!
Available Sundays from 10a - 1:30p. Our regular menu is available starting at 2p.
Brunch Specialties
Kegs N' Eggs

Smashed Dented Kegs (oversized cheddar bacon chive tots) topped with scrambled eggs, chorizo, beer cheese, pico de gallo, chili lime drizzle

$12

Belgian Waffle

Whipped butter and Nova Farms syrup

$8

Hot Chicken & Waffle Sandwich

Crispy smoked chicken thighs drizzled with a sriracha honey glaze and served between a pair of Belgian waffle triangles. Served with one add on

$13

Breakfast Sliders

Two sliders made with hash browns, American cheese, over hard egg, choice of bacon or sausage. Served with one add on.

$11

Loaded Avocado Toast

Multi-grain toast, guacamole, pico de gallo, adobo crema, cotija cheese. Served with one add on. Add a dippy egg for 1.5!

$12

Big Boy Breakfast

Two eggs fried or scrambled, four silver dollar pancakes, and choice of bacon or sausage. Served with one add-on

$15

French Toast Sandwich

Scrambled egg, American cheese, and choice of bacon or sausage. Served with one add on

$10

BLT...HPC

Bacon, lettuce, tomato ... hot pepper cheese & lemon herb aioli. Served with one add on.

$11

Make it a BELT by adding a dippy egg $1.50
Add Ons
Seasonal Fruit Cup

$4

gluten free

French Fries

$4

House Chips

$4

Sweet Potato Tots

$5

Breakfast Potatoes

Add onions & peppers

$4

Add peppers and onions $1.50

gluten free

Hash Browns [2]

$4
Kiddos
Menu available upon request
Keep It Goin'
Small Stack Pancakes

Scratch-made pancakes served with whipped butter and Nova Farms syrup

$6

Loaded Breakfast Potatoes

Breakfast potatoes loaded with grilled onions & peppers, bacon, and cheddar cheese

$8

Two Eggs MTO

$3

gluten free

Bacon [4 pieces]

$3

gluten free

Side of Toast

$1.50

Sausage [2 patties]

$3

gluten free
All Day Offerings
Dented Kegs

Six oversized cheddar bacon chive tots with sour cream or chili lime drizzle

$10

Giant Soft Pretzel

Homemade beer cheese & spicy beer mustard

$12

Smoked Wings

Garlic Buffalo / Hot buffalo / Traditional Buffalo

Garlic Parmesan / Spicy BBQ / Korean BBQ

Dry Rub: Cajun & Ranch Seasoning

(Per Pound - Market Price)

Nashville Hot Chicken

Crispy smoked chicken thighs tossed in a spicy seasoning, sweet & sour pickles, toasted brioche bun. Served with one add on

$13

Gluten-free bun $2
House Brunch Cocktails
Mimosa Flight

Six 5oz glasses of Bella Terra Bubbly with the following juices: orange, peach, pomegranate, grapefruit, cranberry, pineapple

$18

The Keg Bloody

House-made bloody mix, Old Bay infused vodka, and our special bloody garnish

$11

Beermosa

DK Session Lager, triple sec, orange juice

$7

Coffeetail

Java Gourmet coffee, bourbon cream, Kingfly Bliss spiced rum, simple syrup, topped with fresh whipped cream, served hot or cold

$10

Bottomless Mimosa

Bella Terra Bubbly and orange juice. Cut off 2pm; no juice substitutions

$15
Slide 1 of 3
Slide 2 of 3
Slide 3 of 3